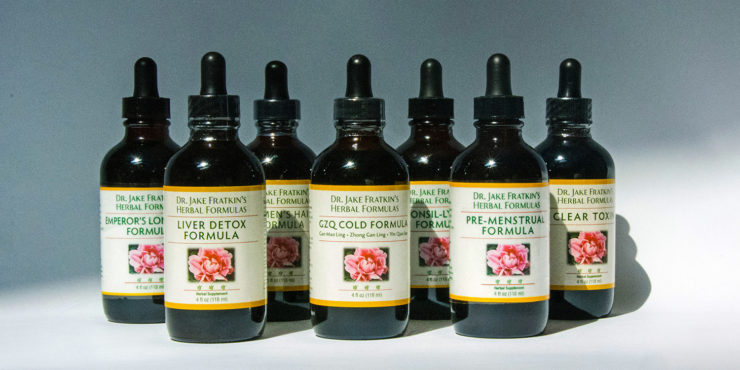 14 Herbal Formulas based on my 38 years of clinical practice:
Wholesale to Practitioners Only. Click Here to Download Product Description
To purchase, please apply here for a wholesale practitioner's account.
Made in USA with highest quality Chinese herbs, USA lab-tested to ensure no heavy metals, pharmaceuticals or chemicals. 50% grain alcohol-50% water extraction/percolation, 100 g. herbs per 4 oz bottle.
Four times as strong as most commercial herbal tinctures.
---


Blood Sugar Formula


Clear Toxin Formula


Emperor's Longevity Formula

GZQ Formula

Gum & Tooth Formula

Immune Plus

Kidney Detox Formula

Liver Detox Formula


Pre-Menstrual Formula

Prostate Formula

SVP Lung Formula

Tonsil-Lymph Formula

Women's Hair Formula